Services
---
Plumbing and Home Remodeling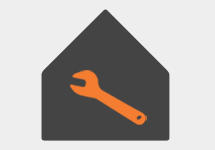 For most homeowners, remodeling starts out as a fun project, involving designing and layout options. With plumbing remodeling, you get to pick out new fixtures for your kitchen and/or bathroom that flow with your other design choices. However, when the parts and pieces start to arrive and it is time for installation, things can quickly go south without the proper professional plumbing skills and knowledge.
Why Choose Aqua Star Plumbing?
Remodeling your kitchen and bathroom requires a plumbing professional who knows the local Bay Area codes and can work with building officials to assure the job is done right in the most efficient manner. It is important to assure your plumber has been in the industry for a long time so your plumbing remodeling project goes off without a hitch. At Aqua Star Plumbing, we have experience in remodeling Bay Area homes , so we are familiar with the permits required and local codes, and find the right fixtures and parts for your plumbing needs. All of our work is guaranteed, in addition to the manufacturer's warranty, and we will leave your house as clean as we found it!
Large Remodeling Projects
In many cases, major remodeling projects may require carpenters, electricians, and other trade professionals. Coordination is key, so at Aqua Star Plumbing, we recommend hiring a general contractor for major remodels. This builder will orchestrate the project from start to finish to assure a timely, smooth completion. Aqua Star Plumbing can provide a list of local general contractors we work with to help you choose one. We can also work with home owners on smaller self-managed jobs.

If it's time to move forward with kitchen or bath remodeling in your home, Aqua Star Plumbing is the right plumber for you. From the smallest fixture replacement to the largest remodel, we offer the best customer service and the most timely, clean renovations available. You can even contact us with simple questions about fixtures, or other remodeling advice such as a list of building contractors to help coordinate the job. We are at your service and look forward to working with everyone involved to make your remodel a success.