Services
---
Plumbing Code Violations and Condo Conversions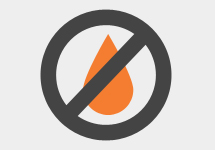 All properties are subject to plumbing code violations, which can be issued for a number of reasons. For commercial buildings, plumbing code violations are typically received during routine inspections, building renovations, and based on complaints lodged against older buildings.

For residences, common code violations are related to renovations without a permit and tenant or neighbor complaints. A plumbing code violation doesn't necessarily mean you've done something wrong. In truth, most people are unaware of plumbing codes.

Condo conversion may also turn up some violations. These violations can be handled in a fast, timely manor so you can complete your report and move forward with the conversion.

Our plumbers are quick and dependable in handling plumbing code violation issues. Give Aqua Star Plumbing a call today to speak with one of our qualified staff members or to get an estimate on correcting your plumbing code violations.